---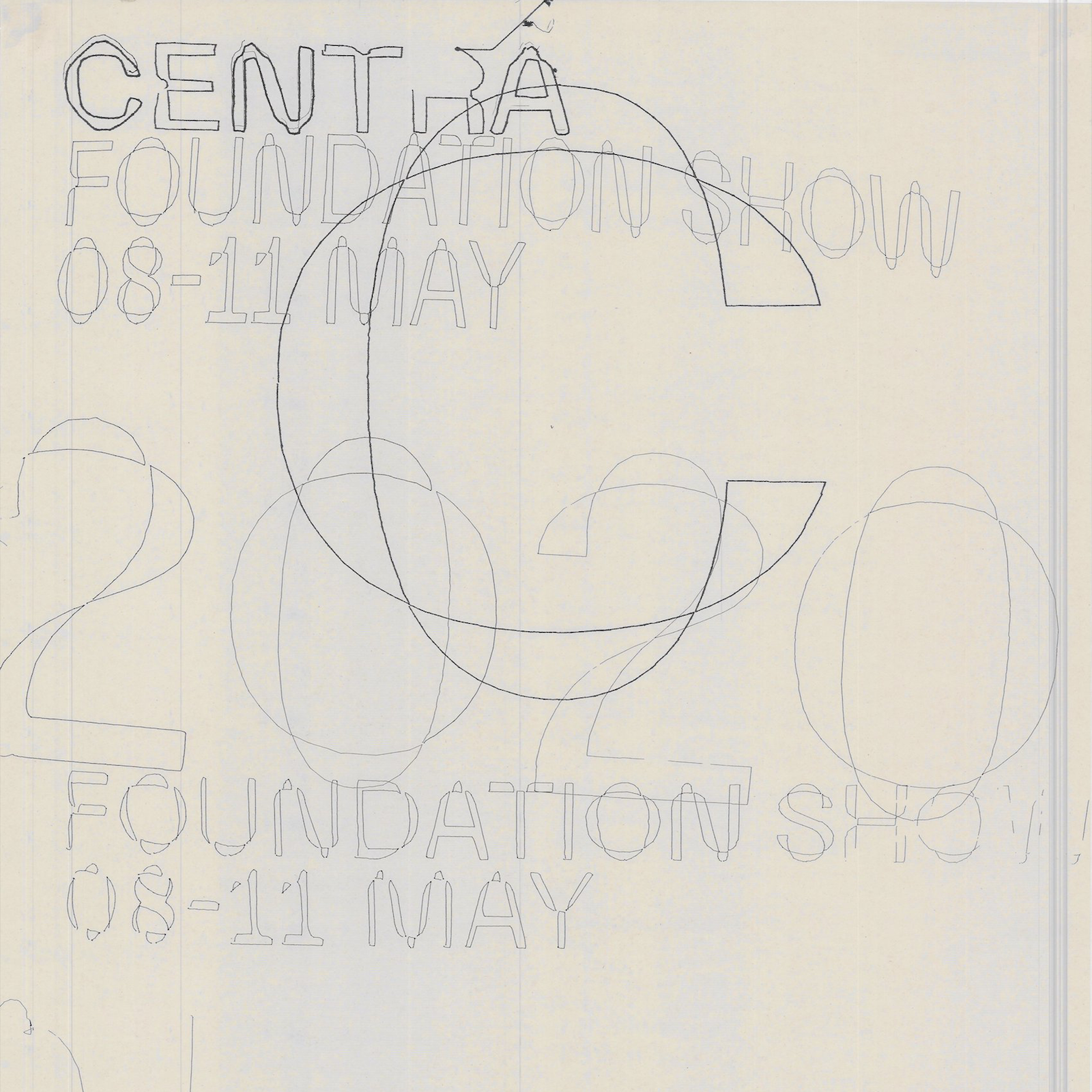 html archive designed for mistakes and corrections made in the CSM 2020 degree show identity design process. In collaboration with Julia Luckmann.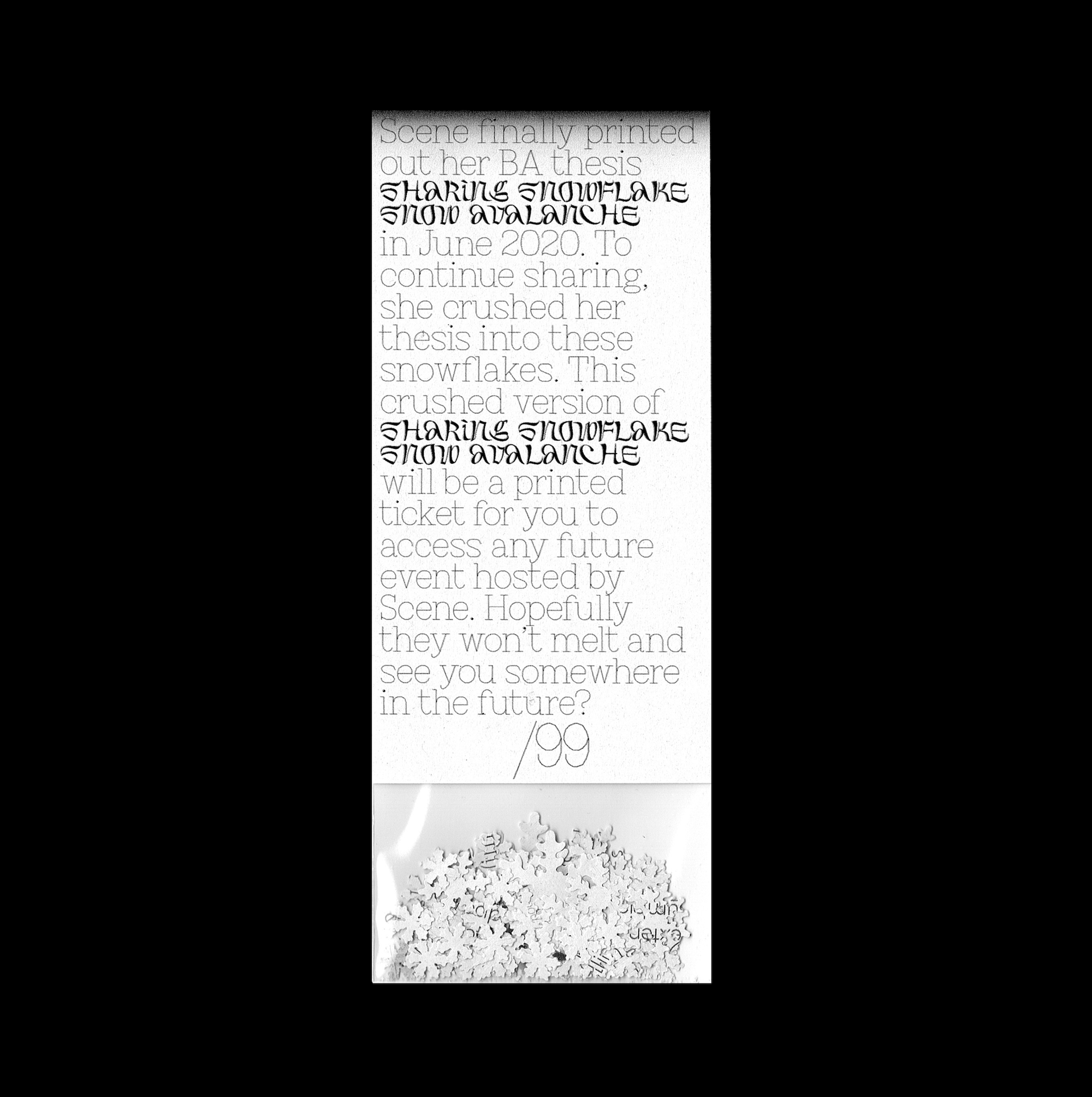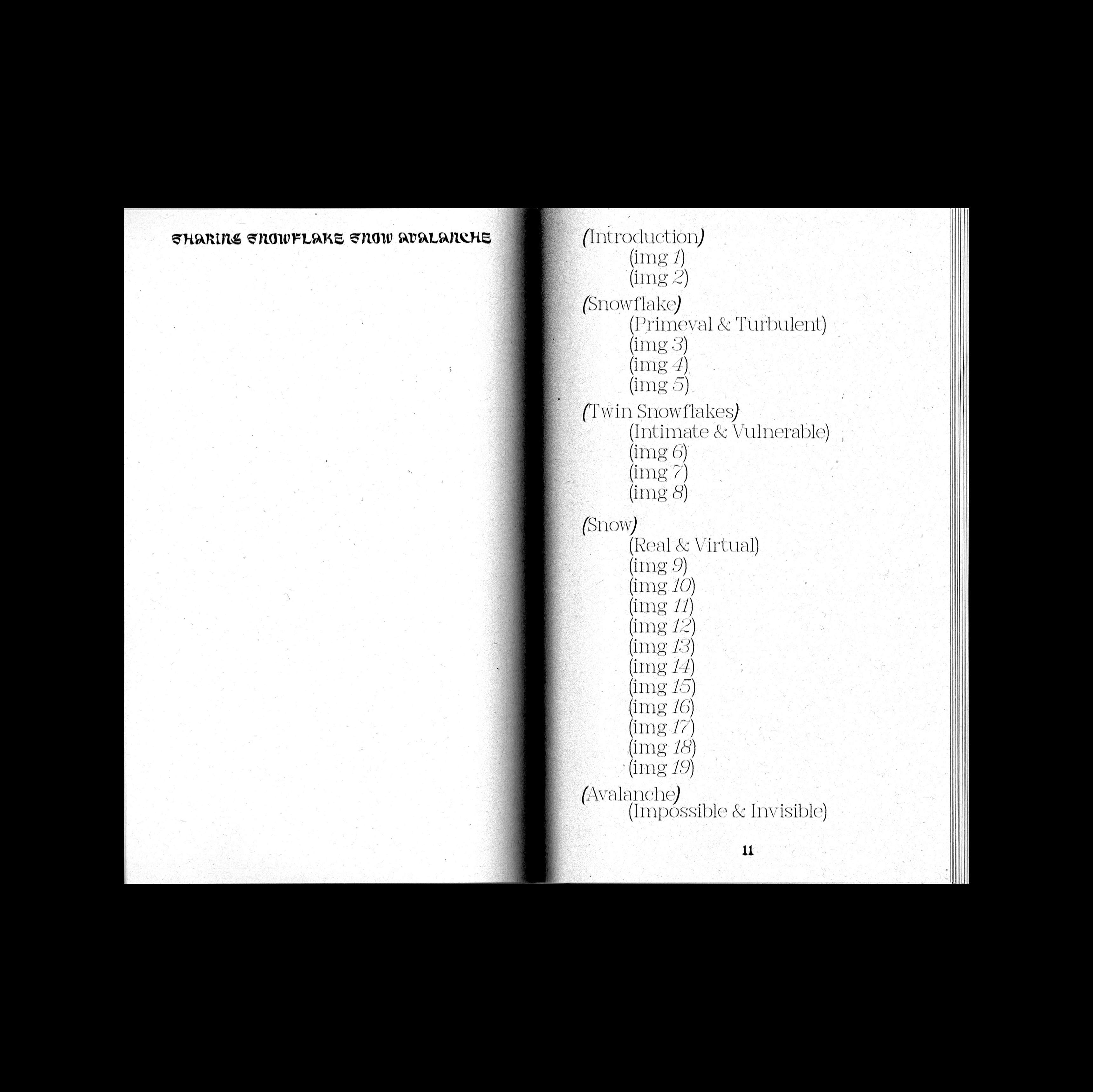 This BA thesis Sharing Snowflake~Snow~Avalanche looks into symbiotic processes from the perspecive of a single snowflake to define an alternative collective practice in current icy and turbulent times. To continue sharing, this printed thesis was crushed and it became the snowflake-ticket. No more thesis waste. The sharing will be continued after my graduation from CSM through lecture-performing and collective-forming. More details to come.
Meta is a concept of nomadic living-room exhibition. To start, I create this 24-piece drawing series which borrows its cartogrphic structure from the book Alchemy & Mysticism by Alexander Roob, using its alchemic thinking to generate human figure line-measurements of modern dwelling. We are always occupying ourselves with the worth of objects in our physical world while apparently "it is difficult to discern which properties each thing possesses in reality" (Democritus, 8th century B. C. ). Meta will be a continuing nomadic experiment curated by more invited creatives.

Constructing the active yet dynamic /snow-ing space enables my research practices to be site-specific and collaborative, with open dialogue and linear references-sharing as a mode of forming a anyone-is-invited collective; a "passing by" station; a virtual discourse across or between people. It will be continuously placed in a state of radiating for anyone who also questions "how, by following the trio-process of snowflake-snow-avalanche can a creative collective be resurrected from the past, present and future?" Access through here.

Ongoing is a non-stop trading process. The only rule is to have one dwelling object to trade for one graphic print by me. Value is an important, a non-economic notion and an immaterial force which shapes the way we live together. Today, however, we seem to measure value only in terms of time and money. How can value be measured and communicated differently and unintentionally? By displaying selected objects from the trade with individuals in 2019, Ongoing aims to rethink value thie newly formed system with less material judgement.
In Other Wor(l)ds
2019
In respond to '...people were afraid to pick up the phone at first as they thought it delivers devilish sounds,' ghostly and interactive objects were installed at Being Human Festival & BT Archive, London. When the object plugs in the ear, narrative sound is ready to be delivered through air. The collective sounds both fills space, and has no space. In collaboration with Julia Luckmann.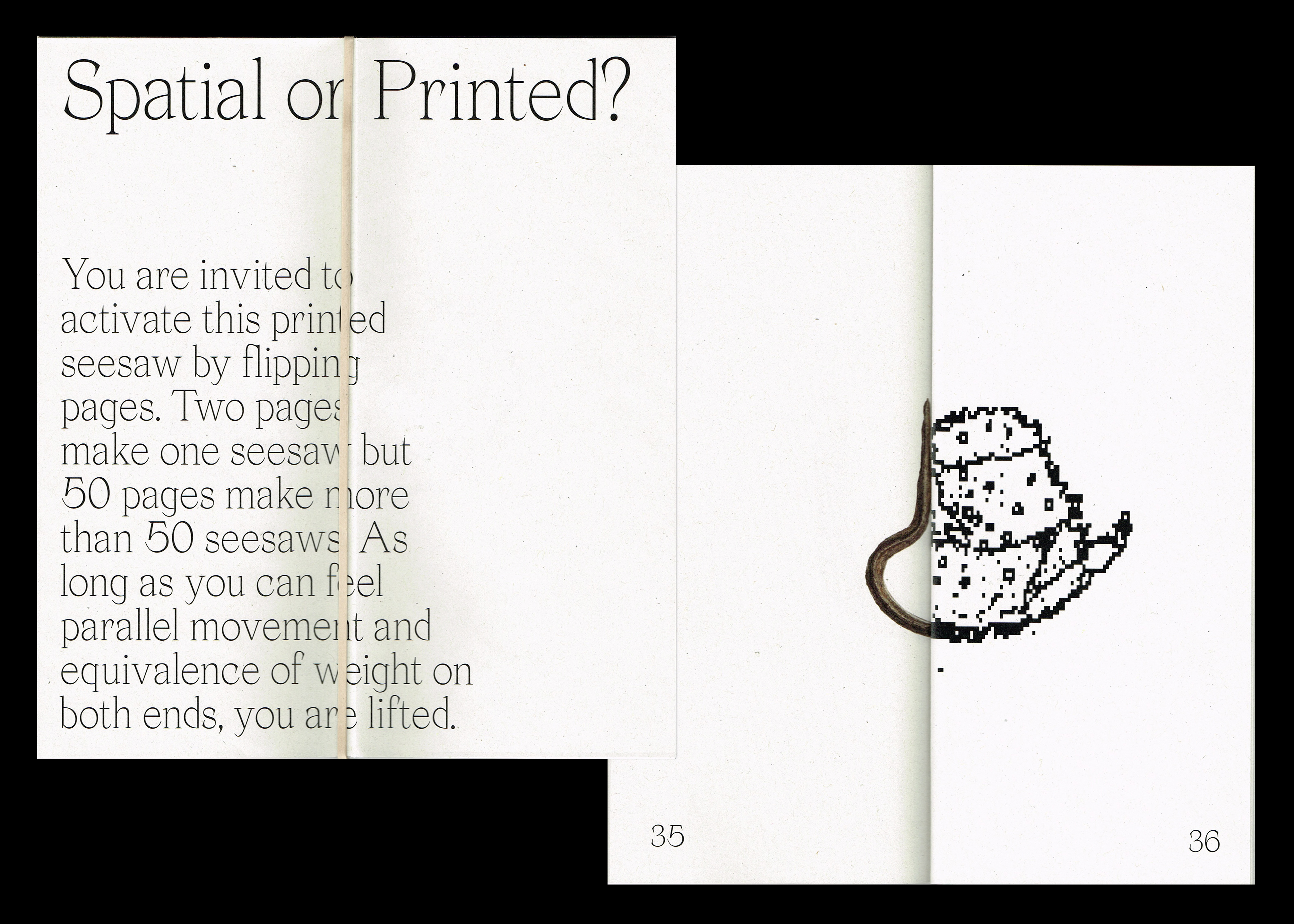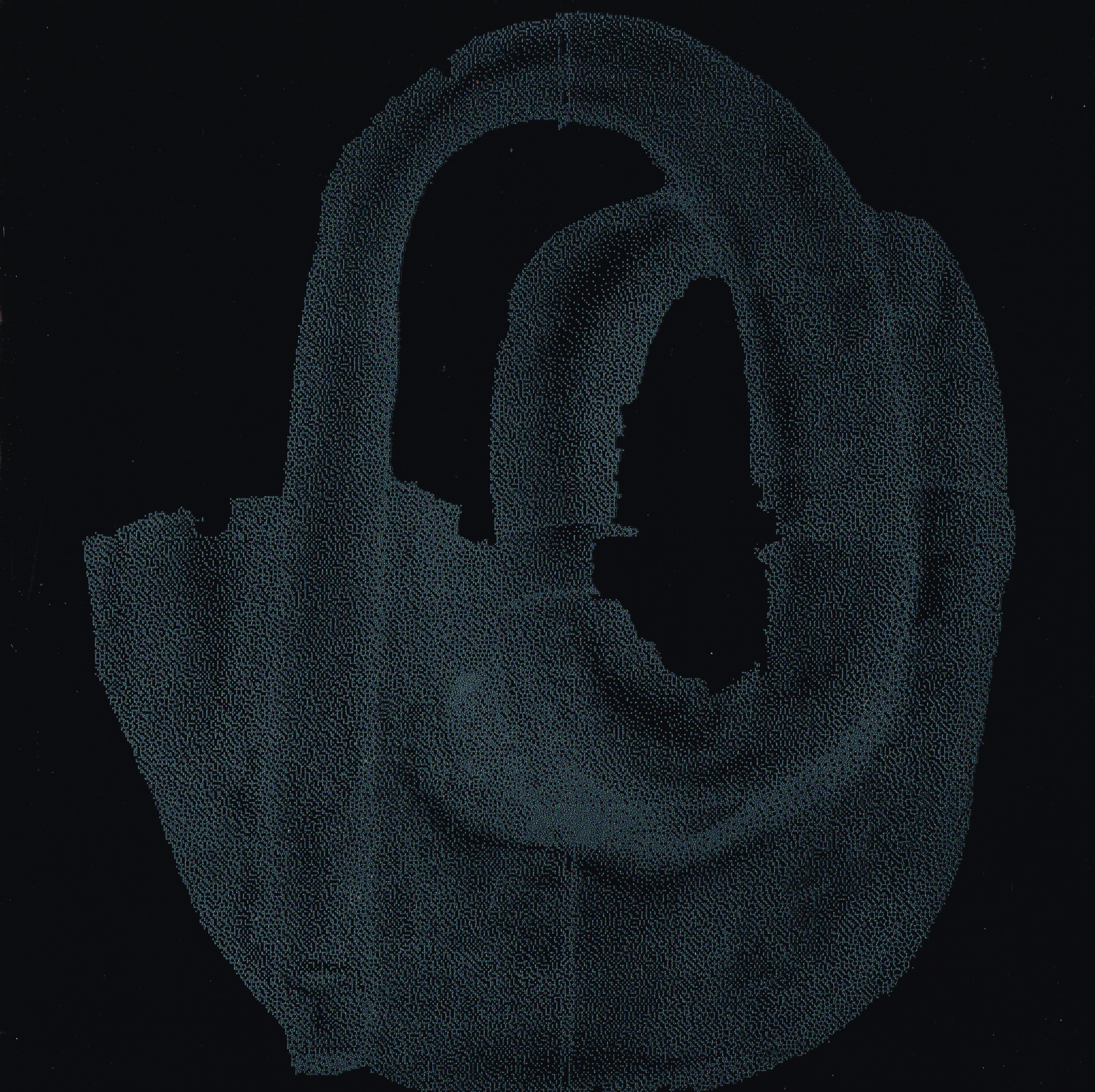 Spacial or Aquatic?
2019
An on-going research-based project in collaboration with Julia Luckmann. To have a substantial experiment of the research topic, we continue reaching out and coming back to the same entity, the seesaw, which can be explored in different format in a live cycle. Four forms of seesaw have been activated: (1)in clay as instruments; (2)in 3d scan; (3)in print as LP-size publication. (4)in html as a two-way scroll site. Still testing new ways to activate seesaws.
Universal Microorganism
2019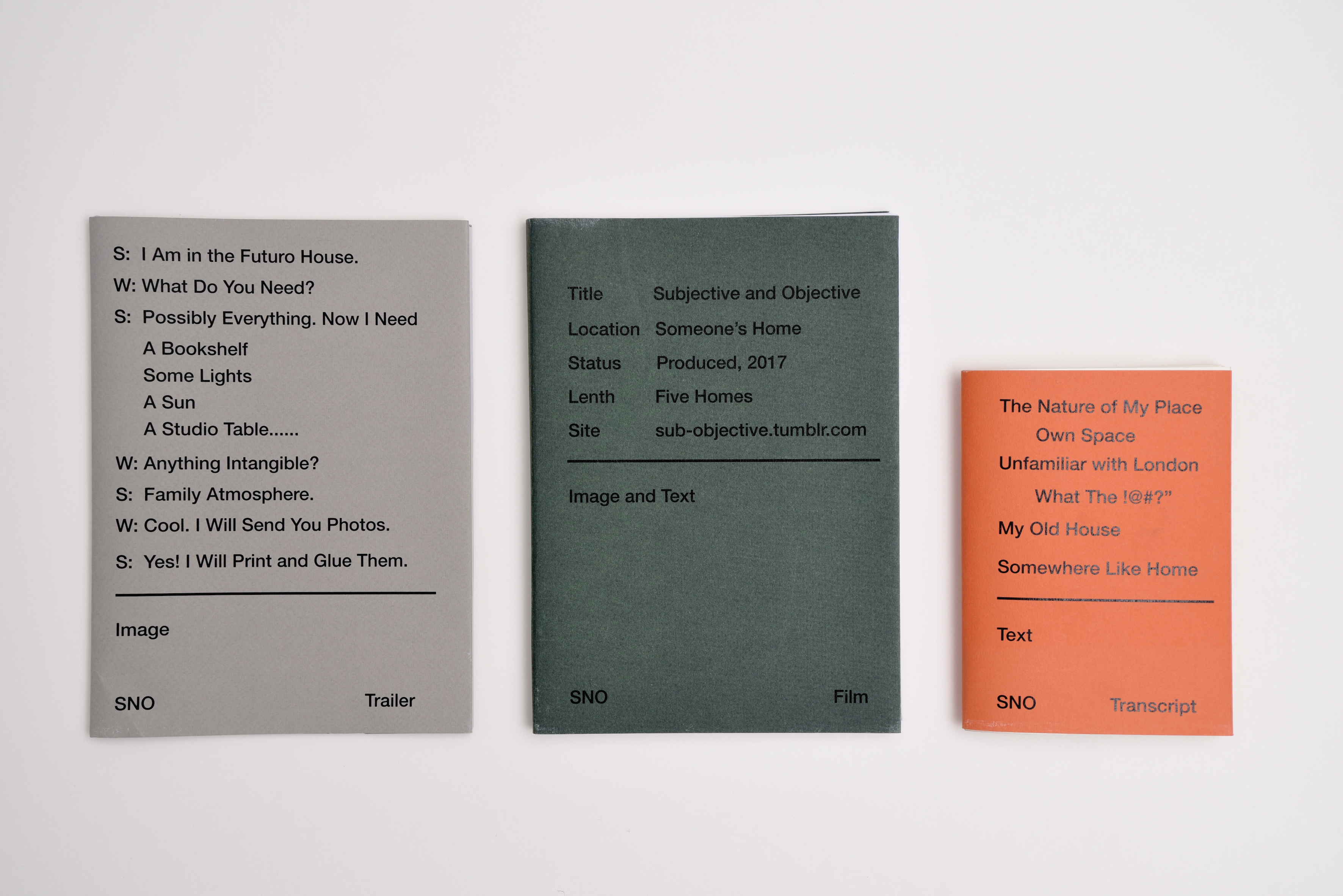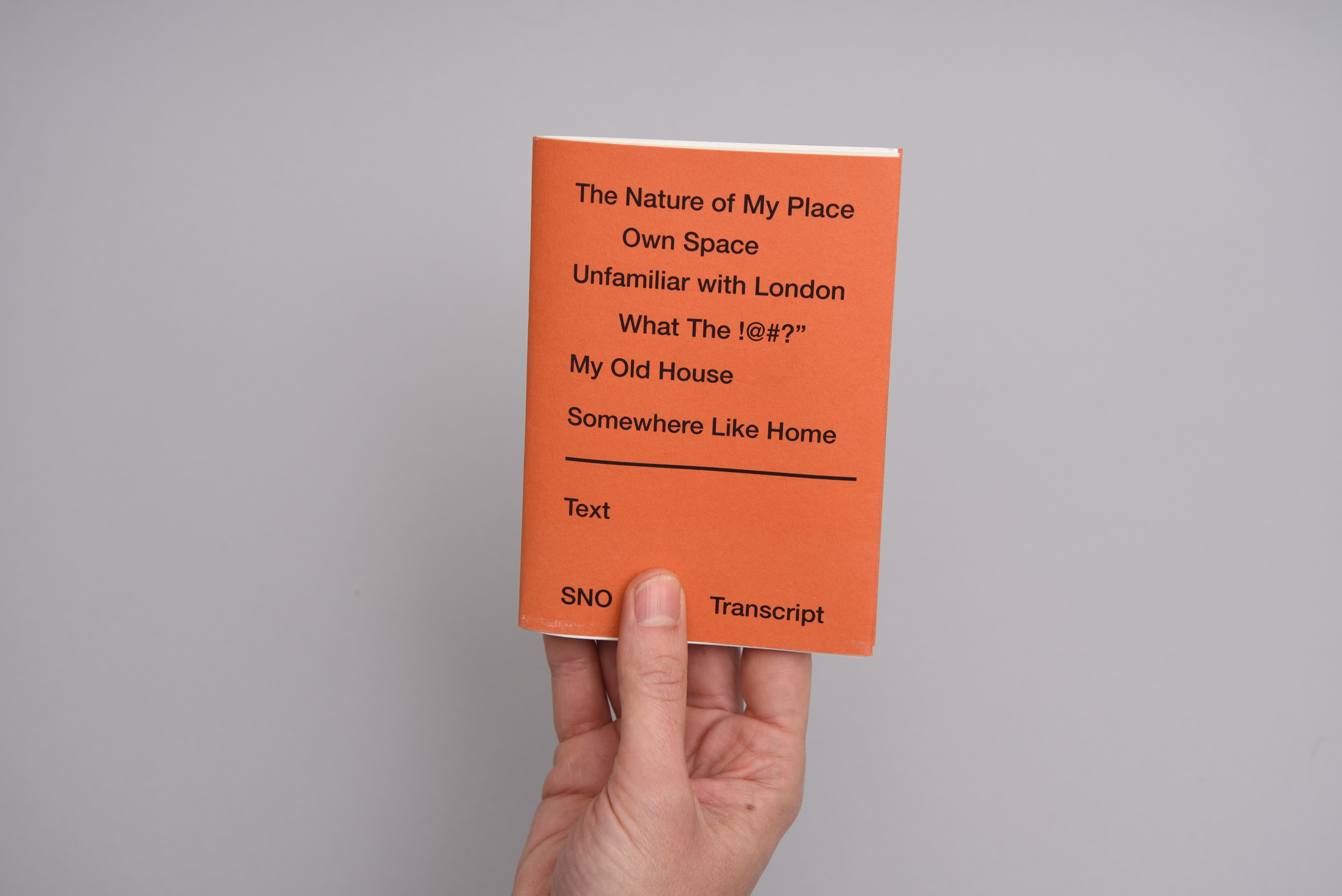 Subjective & Objective
FILM Book Series
2017~
A non-linear narrative archive which observes how an individual occupies dwelling space by visiting, talking, recording, transcripting & photographing. Based on the archive, this book trio is made to collect common illusions of stability, stillness, status, coherence and aesthetic endeavours of five individuals in UK.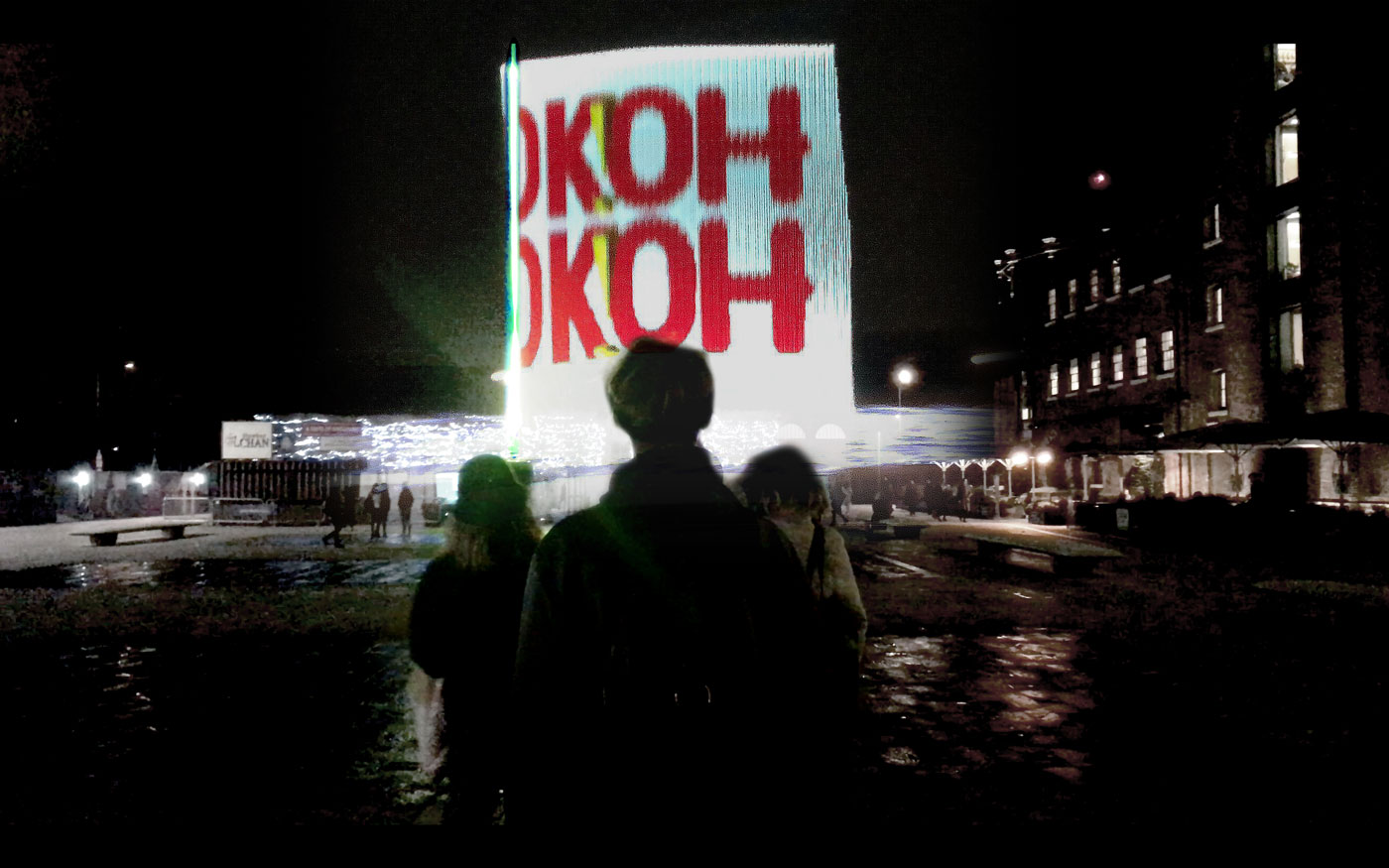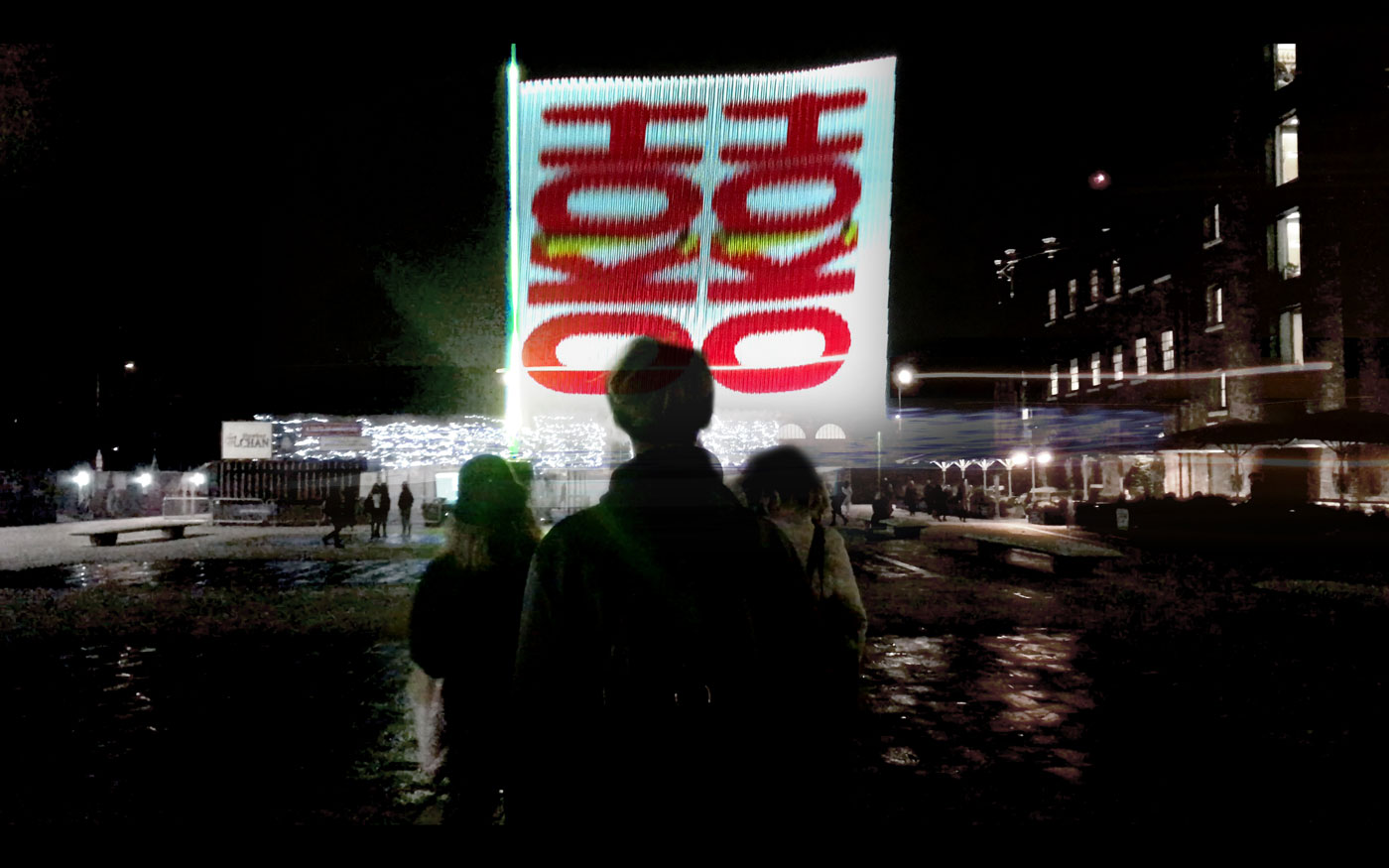 English Double Happiness
2018
The Chinese character for happiness and the English letters OH!OK became one piece using Lightvert light projection technology at Granary Square, London.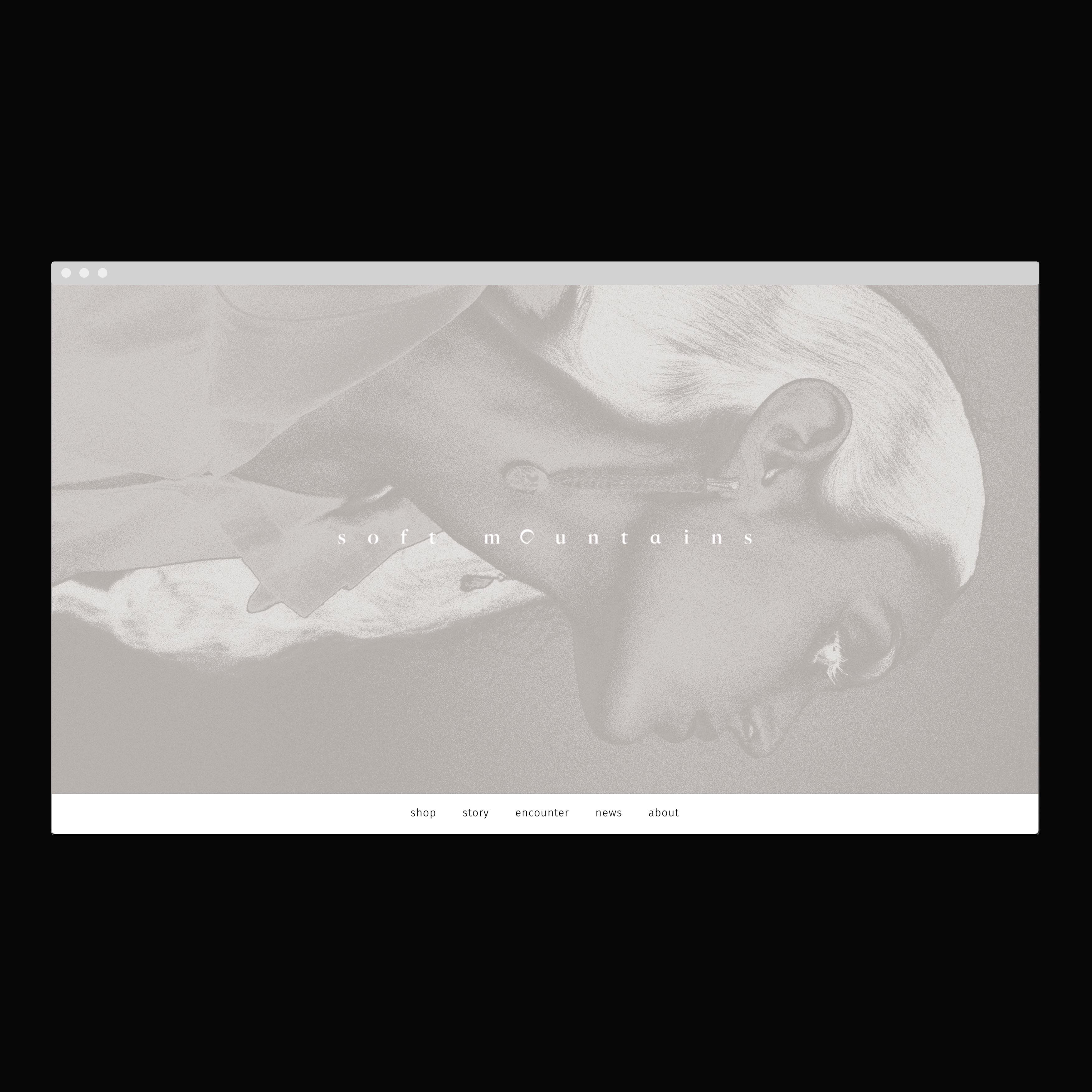 soft mountains
2018
Brand identity, printed matters, web design and development for jewellery brand soft mountains.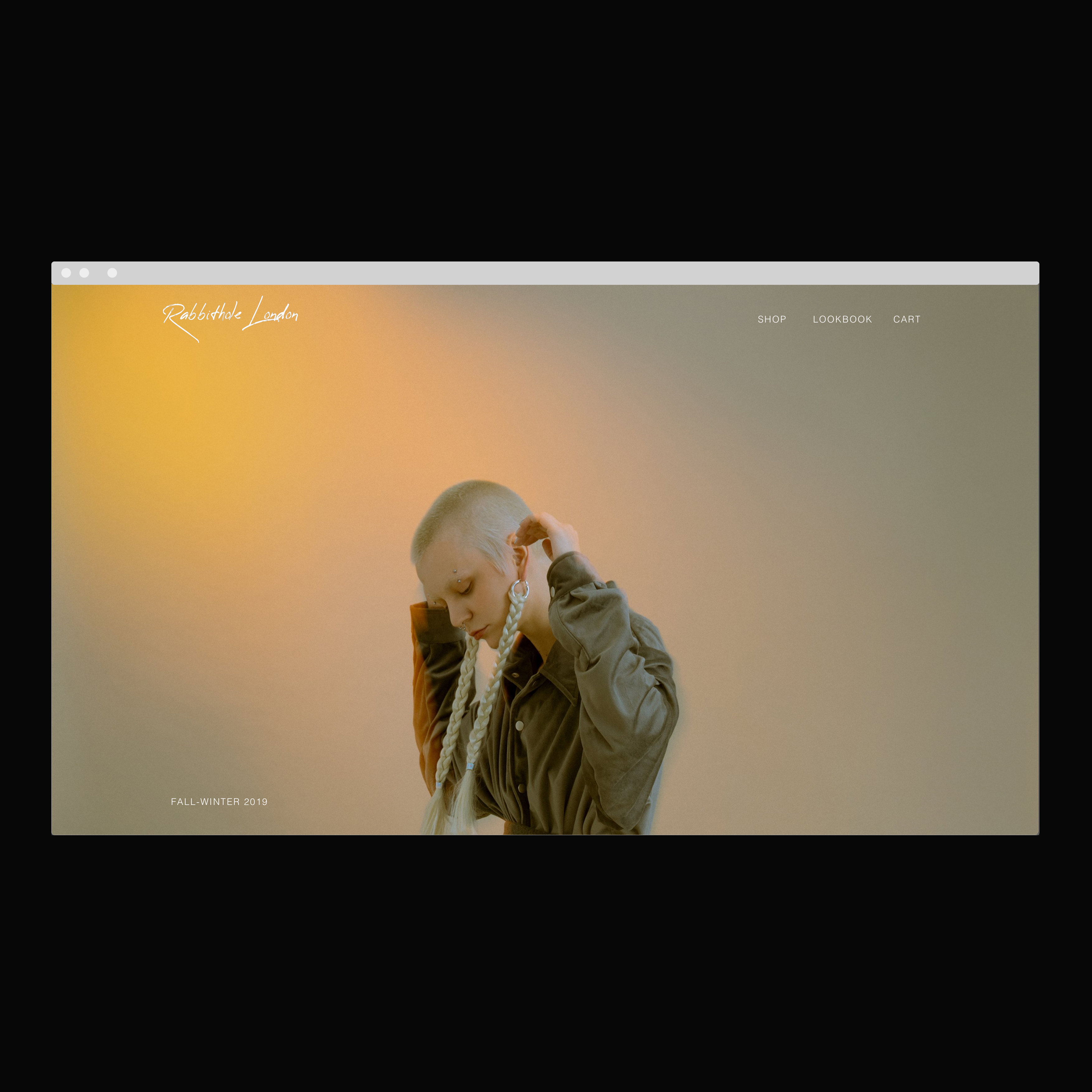 Web design, online-store experience and html/css development for fashion brand Rabbithole London.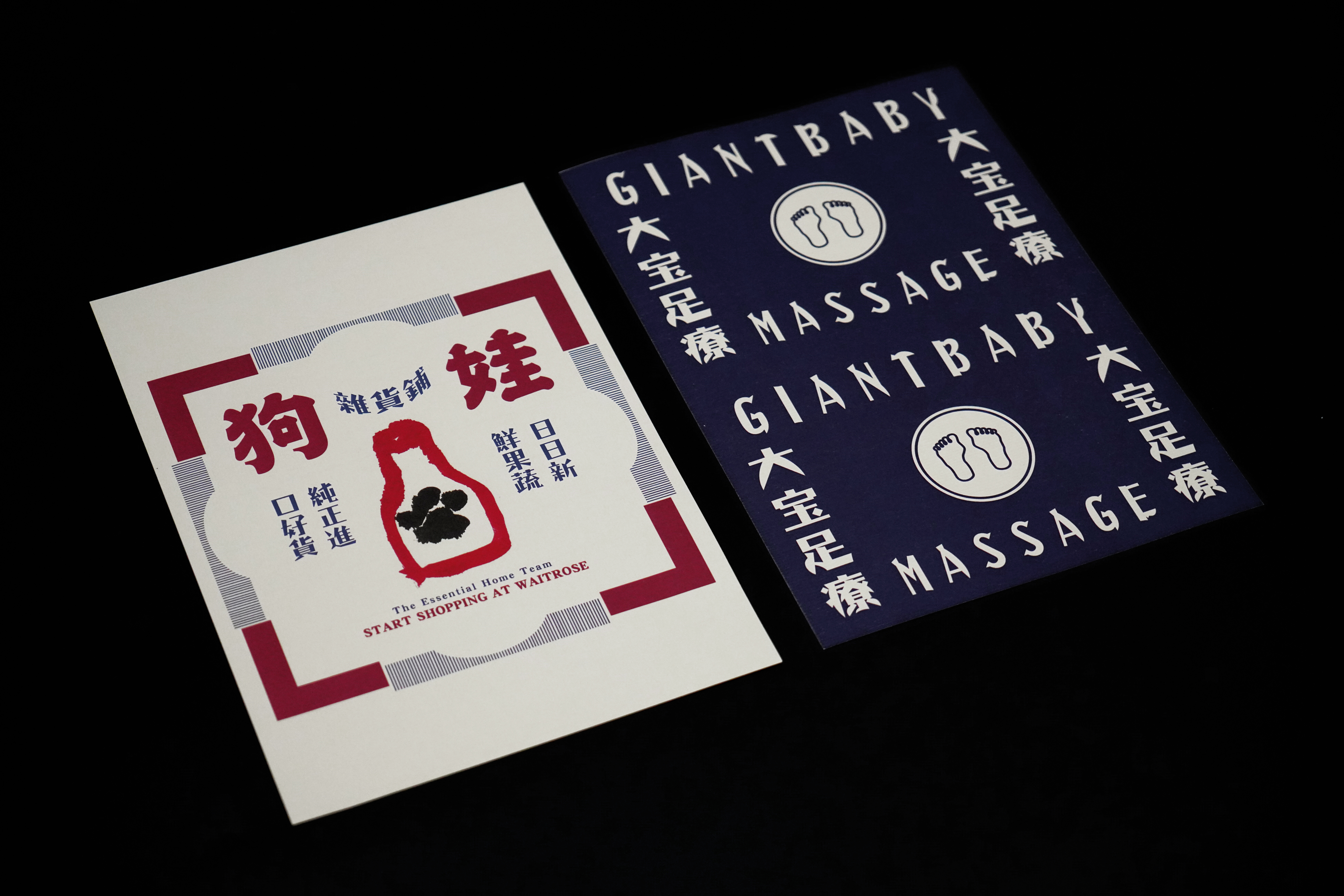 Might Be A London Guide
2018
Illustrated poster series to give paralleled birth of stores at London and China with oriental market names in twelve A4 and three A5 posters. Second edition of 20. Thanks to my friends who contributed these brilliant store names and more names are welcome.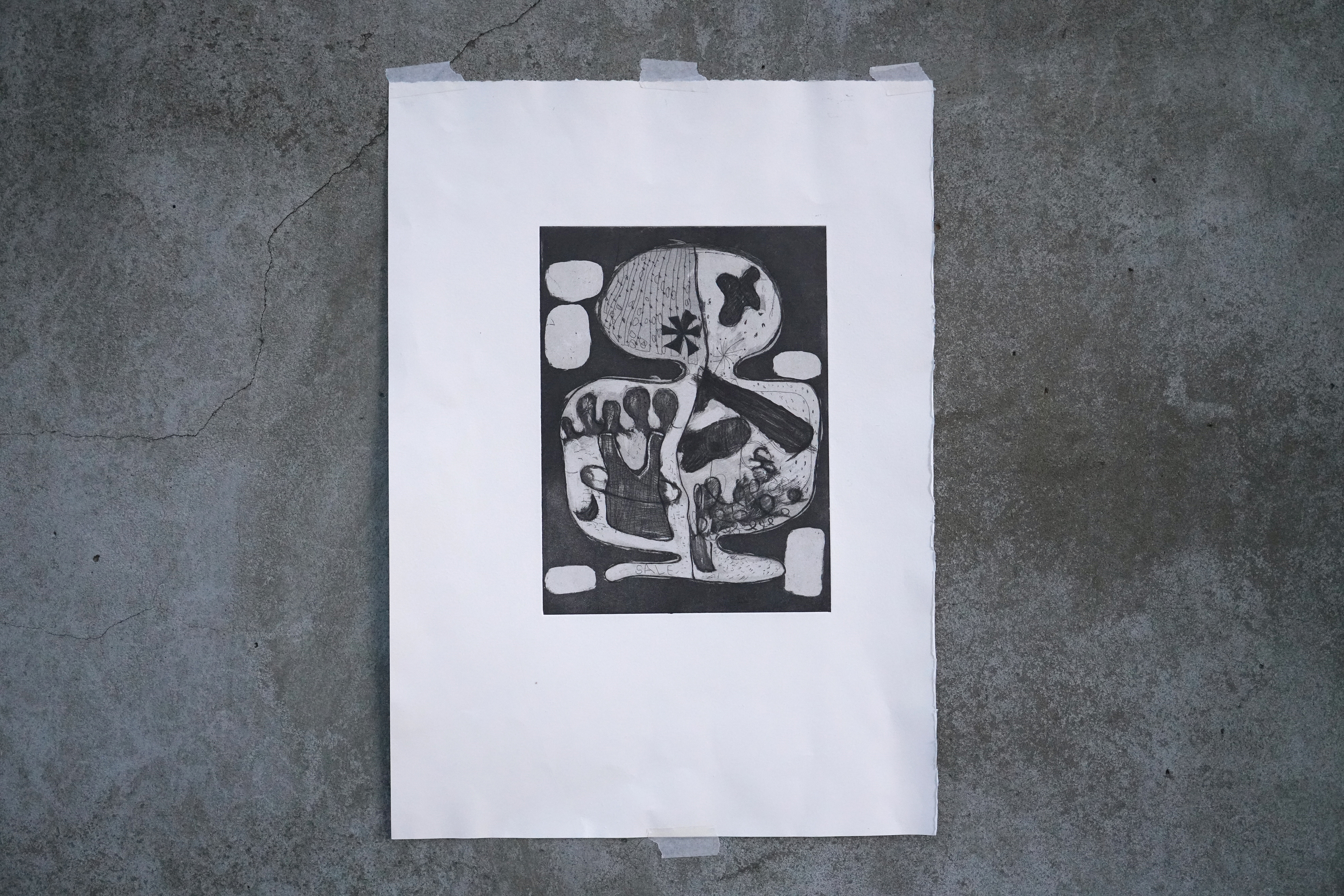 Deptford Ghost
2018

Printmaking series which use etching, aquatint, linocut, screenprint and monoprint to non-linearly narrate my two-week dynamic experience at Deptford Market.

Origins Creative Arts Festival 2019, London
2018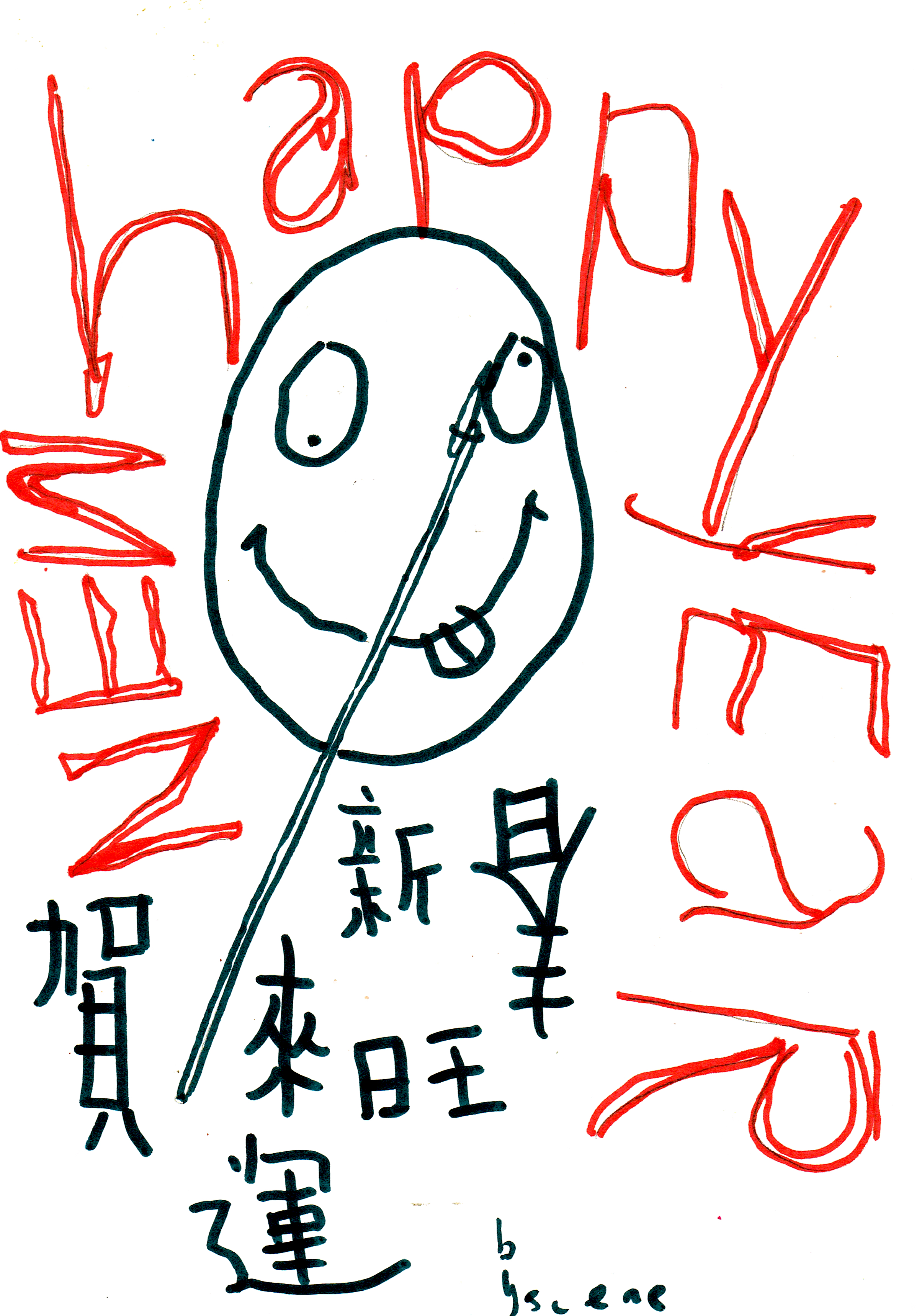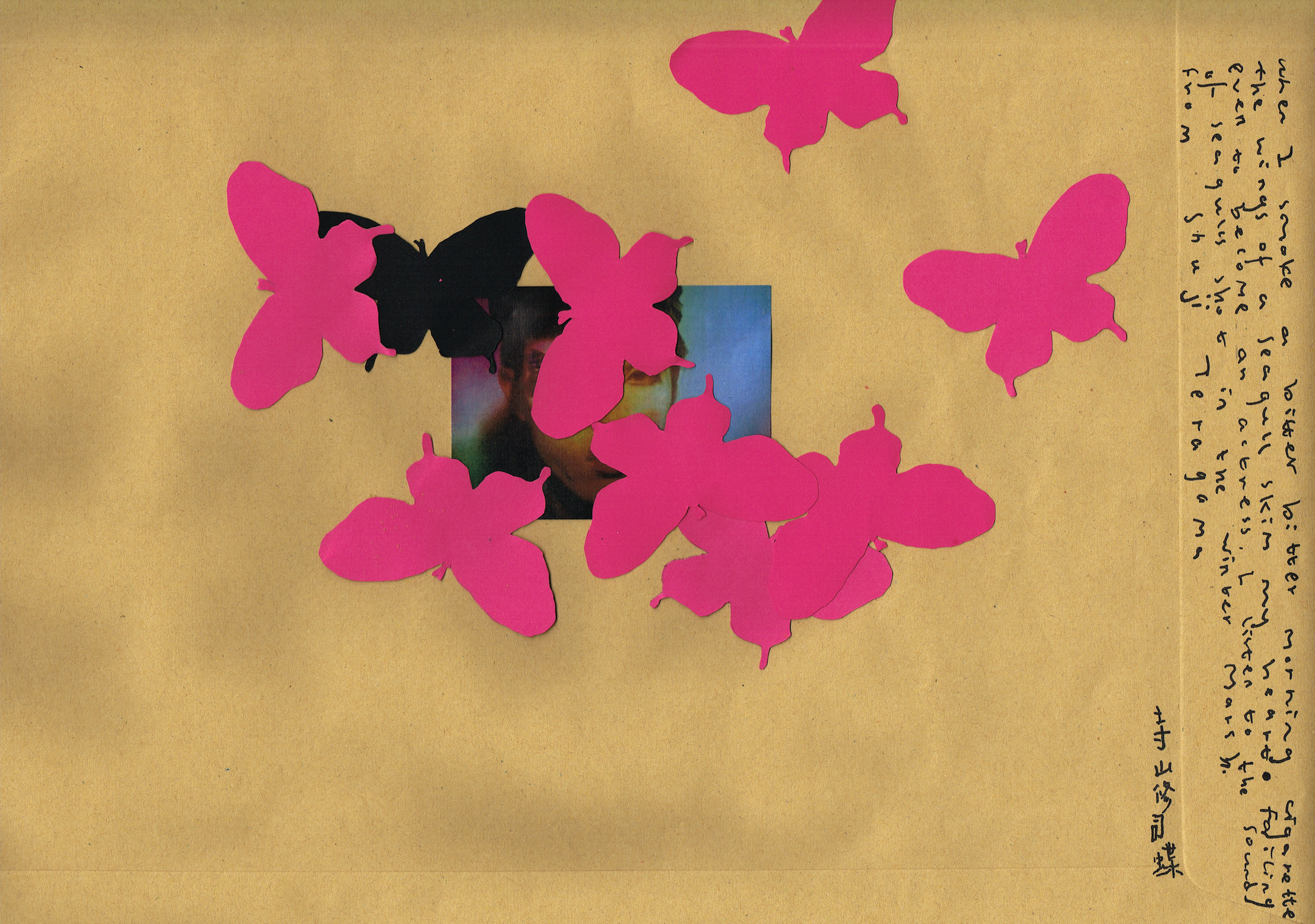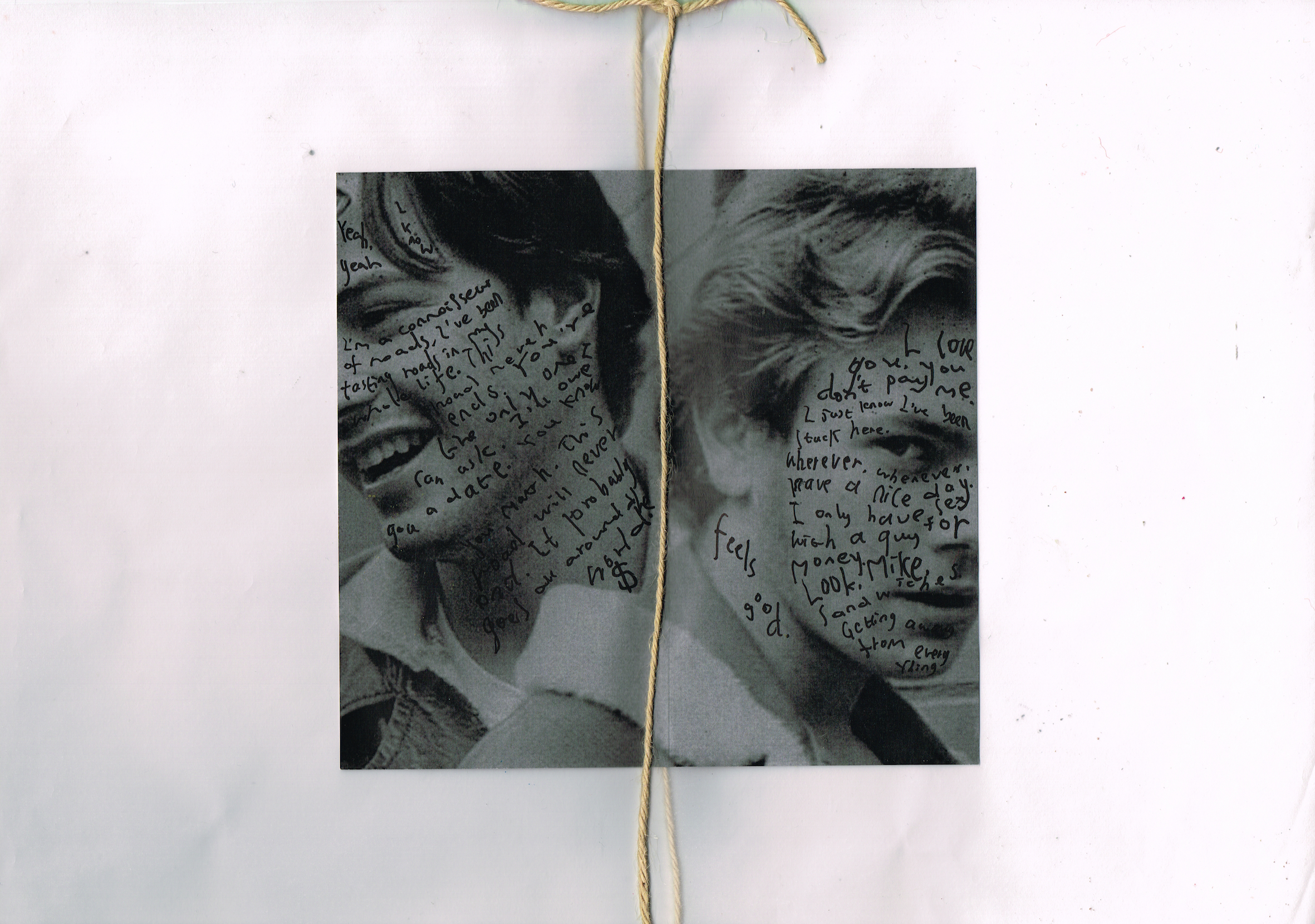 Love at First Sight
2017
Layers-off story inspired from two films Shuji Teragama and My Own Private Idaho.
To: The 27 Club
2017
Inspired from Basquiat idiosynratic symbols as well as his membership of The 27 Club, I monoprinted this letter and posted it to any club called 27 club in UK.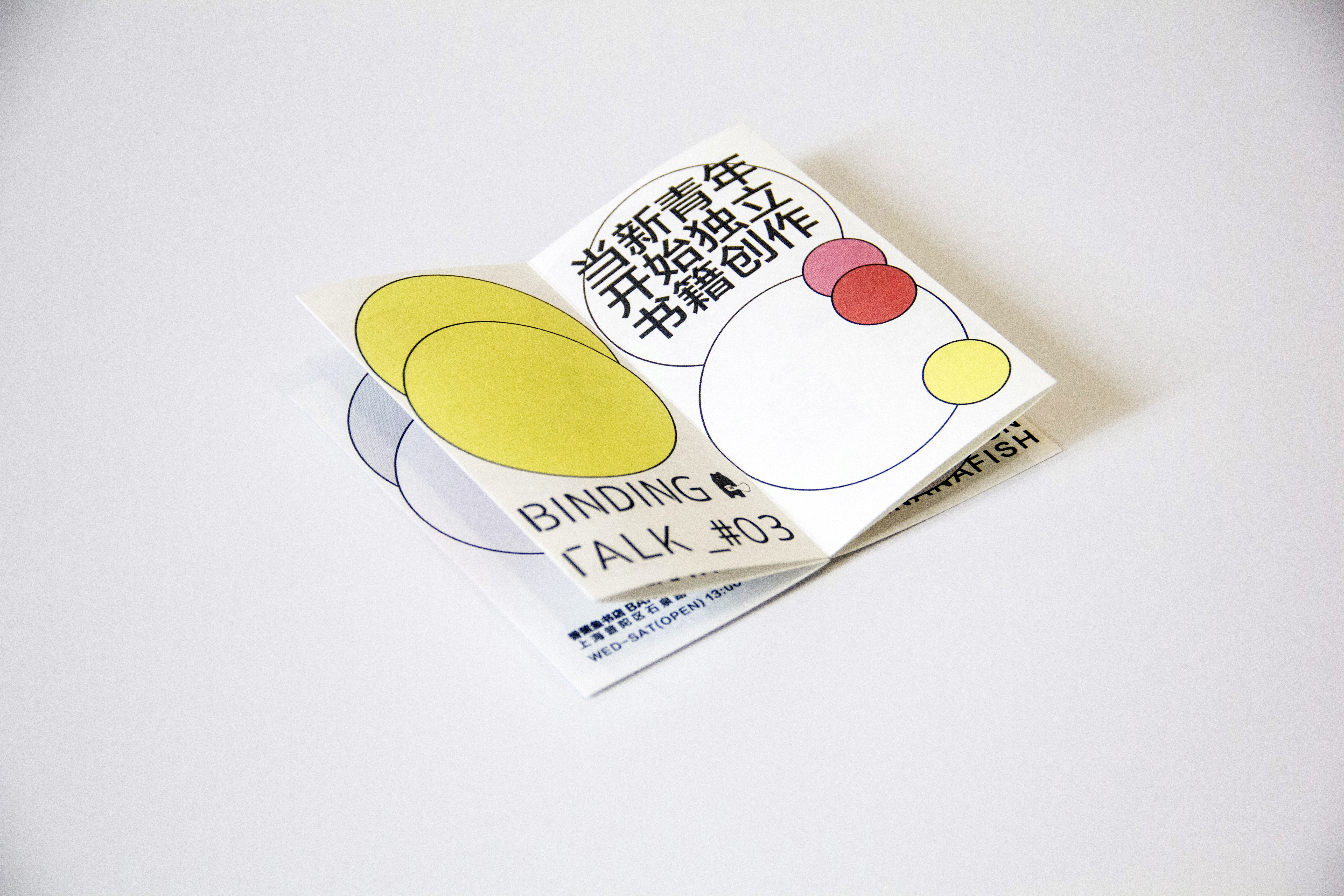 New Generation in Bananafish_Binding Talk 03
2017
Which Pill Will Be the Next?
2017
CSM Winning work of EUROSTAR / CSM / PSA 2017:



'A powerful idea expressed simply and elegantly, displaying an awareness of contemporary events as well as strong technical skills'
- Linda Jarvin, Dean of the Paris College of Art

'I think – without exception - all the judges were moved by this work. By such direct and clear means an idea is communicated that goes straight to the heart'
- Chloe Briggs, Head of Foundation, Paris College of Art

'There is a melancholy and beauty in this work in equal measure, the gravity of the impact of Brexit on Britain, and therefore Europe is felt in this discreet and clever manner. The detail in the making of this artefact is exquisite.'
- Chris Roberts, Foundation Programme Director, Central Saint Martins

'I loved this piece as not only did it visually communicate the loss of the UK from Europe, it evoked a genuine feeling of loss - making it a powerful, winning piece of design.'
- Oonagh O'Hagan, Foundation Curriculum Leader in Fashion & Textiles, Central Saint Martins

'Scene's work was immediately thought-provoking and evoked a real feeling of sadness. You could easily sense the fragility of the other pills/countries of the EU, through Scene's beautifully-crafted pill box.'
- Daniela Glynn-Jones, Global Brand and Communications Manager, Eurostar
---
© byscene.com.2021